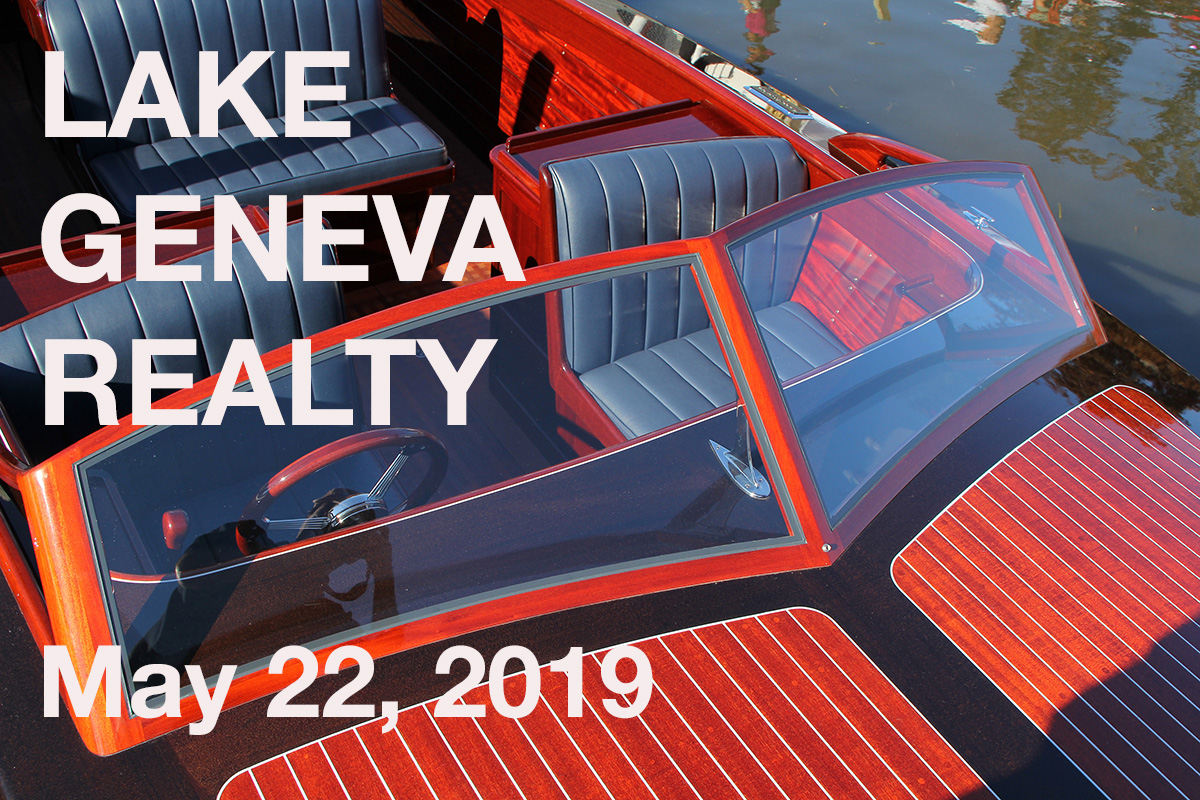 What's Happening around the Lakes this week…
Water Ski Shows:
Aquaducks – Burlington | Saturday, May 25, 6-8pm | Fischer Park on Browns Lake | 30326 Durand Ave., Burlington
Whitewater | Saturday, May 25, 7-8pm | Scenic Ridge Campground | W7991 R&W Townline Rd, Whitewater
Aquanuts – Twin Lakes | Saturday, May 25, 6pm | Lance Park, Twin Lakes
Memorial Day Parades:
Delavan | Monday, May 27, 9am-10am | Main & Walworth, Delavan
Elkhorn | Monday, May 27, 10:30am-11:30am| Downtown Elkhorn
Burlington | Monday, May 27, 9am-10:30am | Kane & Edwards Sts, Burlington

Farmers Markets:
A visual and aromatic feast, farm tables at this market are loaded with the region's freshest, in-season fruits and vegetables, eggs, honey, ciders, cheeses, pasture-raised meats and poultry, jams, preserves, cut flowers, and nursery stock. Local food artisans bring fresh bread, prepared foods and other goodies.
Lake Geneva | Each Thursday from 8am – 1pm | Horticultural Hall| 330 Broad St., Lake Geneva
Burlington | Thursday, May 23, 3-7pm | Wehmoff Square | Corner of Washington and Pine Sts

Elkhorn | Saturday, May 25, 2019, 9am-1pm | Walworth County Veteran's Park | Old Courthouse Square
Whitewater | Saturday, May 25, 8am-12pm | Winchester True Value Parking Lot | 1415 W. Main St.
ChocolateFest
May 24-27, 2019 | Burlington Festival Park | 681 Maryland Ave., Burlington
ChocolateFest focuses on family fun thru a carnival like atmosphere filled with roving performers, a wide variety of bands and entertainment, lumber jacks, puppet shows, candy wrapper fashion show, chocolate carving contests, vendor demonstrations, samples, great food, rides, and tons of chocolate!
Corn & Brat Fest
May 24-27, 2019 | Village Square Park | 2881 Main St., East Troy
visitwalworthcounty.com/events/#/?i=9
Featuring roasted sweet corn, Hometown Sausage Kitchen brats, hot dogs, burgers, soda and beer, as well as live entertainment, the Fest will run from 4 to 8 p.m. on Friday, 11 a.m. to 6:30 p.m. on Saturday and Sunday and from 11 a.m. to 5 p.m. on Monday.
On the Market:
Here is a complete list of lakefront homes for sale in Walworth County. Don't miss another summer on the lake!